Stout Beer Tasting Thurs. Nov. 7th 4-6pm
$5 at the Wine Club - San Jose, CA
From left to Right A,B,C, D,E,F


"This month our beer tasting will focus on Stouts. As the winter months approach, the rich, warming nature of these beers, is perfect to break the chill. Here is a tentative list of what we will be tasting (substitutions and additions are possible)." - Wine Club San Jose

My comments are in

blue

.


All are stouts I would enjoy. Nothing was too over the edge. None of these really stood out except for Midnight Sun.

E) Midnight Sun 'Moscow' Russian Imperial Stout 22oz 10.7% $11.99


Molasses! My fav of the bunch. Full of flavours.



F) AleSmith 'Speedway' Stout brewed w/Coffee 750ml 12% $11.99


Alcohol taste. slight bitter, dry. ok.



G) Uinta Crooked Line 'Labyrinth' Black Ale 750ml 13% $12.99



Nothing special but generally very good. dry finish


B) Victory 'Storm King' Imperial Stout 12oz 9% $2.49


Warm bitter, nod bad. seems like a lot of whole hops added in flame out. Soft foamy beer.



A) Dieu Du Ciel! Aphrodite Stout brewed w/ Cocoa and Vanilla 330ml 6.5% $4.99


Lite dry, easy drinking



C) Green Flash 'Double Stout' 12oz 8.8% $1.99


Yummy nice, lite finish and dry



D) Mikkeller/ Amager Hr. Frederiken Weasel Brunch Stout 500ml 10.7% $11.99


Good but bitter end. ok. Most bitter of the lot.










15 beers to taste for $10 at the Wine Club in San Jose.
Nicely presented in small white wine glasses. The beers started off very light then turned to a couple of IPAs then sours and stouts. Such variation with no theme made it harder to compare beers. Looking for to doing it again each month.
1. Trois Dames 'L'amouresuse' - Ale brewed with grapes
- a wine cooler. Is this really a beer?
2. Dieu du Ciel 'Blanche du Paradis' - Wheat beer brewed with spices
- Light wheaty fresh but yeasty
3. Prairie 'Standard' - Hoppy Farmhouse Ale
- Dry hopped but no big aroma
4. De Proef 'Flemish Primitive' - Wild Yeast Belgian Ale
- Small disturbance of funk, ew
5. Gigantic IPA - Hoppy 'West Coast style' IPA
- Similar to my strong IPA
- Lots of hop flavour, some aroma
- Maybe a bit on the heavy side with crystal malts
6. Oskar Blues 'Deviant Dales' IPA - Big, rich, Colorado IPA
- lovely well rounded beer, smooth finish
- Good dark beer
7. Bear Republic Cafe Racer 15 Double IPA - Delicious West Coast DIPA
(subject to change due to limited inventory)
- A bit light. Still no abundant aroma
- Similar to my strong IPA
- With so many hoppy IPAs on the market I don't think I try this again.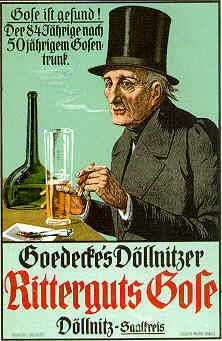 8. Ritterguts Gose - Traditional German Wheat Gose
- probably my favorite beer of the lot
9. Prairie 'Gold' - Sour, Bottle-Conditioned Golden Ale
- It's like drinking vinegar, really.
- Very sour but clean finish
- Barely taste the bourbon from the barrel.
- Kind of ordinary. What about Love Child #1 and #2?
11. Jolly Pumpkin 'Biere de Mars' - French-Style Stock Ale
- I don't like the after taste. Reminds me of other French ales.
12. Almanac 'Barrel Noir' - Dark Ale aged in Bourbon Barrels, blended with Stout
- Well done! Bourbon bitter aftertaste. Nice body. Mmmmmmmmm


13. Dieu du Ciel! Peche Mortel - Imperial Stout brewed with coffee
- Starts sweets then bitter
- coffee flavour was not balanced IMO. I've had better craft coffee stouts.
14. Clown Shoes 'Porcine Unidragon' Smoked Bourbon Barrel-Aged Stout
- smoke adds complexity but overall this beer is not even salvaged with the bourbon barrel.
- A great name wasted on a okay beer.
15. Evil Twin 'Imperial Biscotti Break' - A delicious, semi-sweet Stout
- sweet after dinner stout
- very enjoyable but this does not seem like a practical stout
Bonus
Four more beers at Bobby G's in Berkley.
Pliny in photo.
Tricerahops IPA - aggressive hop flavor balanced with aroma. Low carbonation. Very nice strong hoppy beer. More hoppy than Pliny.
Pliny the elder - low carb low to no flavored malts, nice mouth feel with great aroma. Goes down nice. A beer to measure all others.
Berryessa - strong hop berry flavor, great mouth feel, bit heavier than Pliny. My fav of the beer tonight.
East Bay Bay IPA - Did not like this. Retuned it after a few sips Sharp hop flavor I'm no impressed with. I've made beers with this same flavor and thought it was contaminated but its just the wrong hop at the wrong time of the boil.
United Lounge Bosnus
Big Daddy IPA
Very pale bitter ale with pleasant aroma and solid hop flavour. Bitterness is over done. Very drinkable. Probably a lot of 15 minute hops in the boil. Not bad, not great.